Read or Leave Reviews of Franks Well Drilling Service who provides commercial, residential, artesian well drilling, pumps, geothermal ground loop installation, water yield tests, sampling, well abandonment and down the well camera troubleshooting in Southern Maryland.
We are including links to review us on Google, or to create a review to be displayed on this website.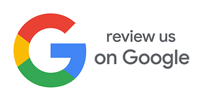 Franks Well Drilling, Inc.
Average rating:
14 reviews
Jun 25, 2023
Well Replacement
City & State:
Hughesville MD
Thanks to Frank and team for being responsive and taking care of my well and breaker issue! Wasn't sure I was gonna be but I'm a very satisfied customer and appreciate them responding .Professional, courteous, responsive, and helpful! Thanks guys!
Apr 17, 2023
Google Review
City & State:
Charles County, MD
Franks employees came to the house and worked hard for two hours to release my pitless adapter. Once freed my pump would only come up about 10 ft. They advised me to call a competitor that was better equipped to handle my situation. Fully expecting to pay for the two hours of hard physical labor and rightfully earned I was told there would be no charge! I am 40 years HVAC project manager and was and still am amazed at this level of integrity and service. Keep up the great service! Office staff was very responsive, thorough and professional.
Service: Pump repairs & installation
Feb 2, 2023
Google Review
City & State:
Charles County, MD
Five STARS!!! WOW! Franks Welling staff and Mr Frank - phenomenal. See my review on yelp!! Phenomenal company and owner (3rd generation) who took care of my father (89/lives alone) when his well water stopped working the night before. Given how swamped well companies are, Frank's staff ( all out sick w COVID) called and said they were on their way. Knowing he had to have pushed other work to take care of an urgent call, I can't thank him and his staff enough. Everything to repair was on the truck (holding tank bladder) and my father was back to having water in no time. A long time resident of Cobb Island, he is resting well tonight! Price was extremely fair. Don't listen to that other review. Call Frank's Welling in LaPlata, MD! Your somd go to well company.
Jan 11, 2023
City & State:
Cobb island, MD
Absolutely phenomenal company. Professional and exceptional in every way! Thank you Frank's for responding to an urgent call from me on Cobb island for my 89 year old father. Franks had everything on his truck to fix any possible problem. Absolutely fair price and exceptional staff ( who were also out sick working remote having Covid)! Need more companies like Frank's Well Service!!!
Nov 1, 2022
Google Review
City & State:
Southern MD
Friendly, Professional and thorough work. Will recommend to anyone.
Sep 2, 2022
Excellent Service
City & State:
LaPlata, MD
100% Impressed with this company! Called them in the morning to report a problem and they arrived at our home within an hour. Extremely polite and efficient. Replaced a part in our well tank, they come prepared. Highly recommend this company!!
Aug 13, 2022
Google Review
City & State:
Charles County MD
Lost water pressure the night before and basically had no water by the time the morning came. My husband was out of town so couldn't really troubleshoot properly, so I called Frank's since they installed our well when our house was built in 2016. Super friendly and caring receptionist who talked me through the process so that they had all information available. They squeezed me in even though they were short-staffed and my water was back on my 10am! They even delayed coming so I could get my 3 kids to summer camp and daycare. Extremely pleased with the customer service, speed, and diligent care to repair the pressure issues! Thank you so much for your help!
Jul 13, 2022
Google Review
City & State:
La Plata, MD
Frank's Well Drilling answered the call immediately and on the same day. Efficient, knowledgeable, courteous, and a pleasure to work with. Kudos to Mrs. Franks.
May 13, 2022
Google Review
City & State:
La Plata, MD
Great experience. They provided quick exceptional service for our well concerns. Highly recommend.
Feb 13, 2022
Google Review
City & State:
La Plata, MD
Great service!!
Dec 13, 2021
Google Review
City & State:
Mechanicsville, MD
My family and i have been using Franks for a long time.....always courteous and responsive..quality work..never will i call anyone else to t take care of my farms wells...they treat you like family!! Thanks for many years of quality work..here at Countywide Pools!!!! You rock!!!!
Mar 2, 2020
Google Review
City & State:
Southern MD
They are the best in every category
Feb 20, 2020
Facebook Review
City & State:
La Plata, MD
Very fast and friendly guys. Came out a day later and fix my water pressure. Extremely happy with their service.
Dec 12, 2019
Google Review
City & State:
La Plata, MD
They did a great job at a very reasonable price! I highly recommend Franks!!