Read or Leave Reviews of Franks Well Drilling Service who provides commercial, residential, artesian well drilling, pumps, geothermal ground loop installation, water yield tests, sampling, well abandonment and down the well camera troubleshooting in Southern Maryland.
We are including links to review us on Google, or to create a review to be displayed on this website.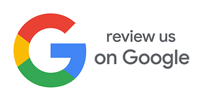 Franks Well Drilling, Inc.
Average rating:
4 reviews
Sep 2, 2022
Excellent Service
City & State:
LaPlata, MD
100% Impressed with this company! Called them in the morning to report a problem and they arrived at our home within an hour. Extremely polite and efficient. Replaced a part in our well tank, they come prepared. Highly recommend this company!!
Mar 2, 2020
Google Review
City & State:
Southern MD
They are the best in every category
Feb 20, 2020
Facebook Review
City & State:
La Plata, MD
Very fast and friendly guys. Came out a day later and fix my water pressure. Extremely happy with their service.
Dec 12, 2019
Google Review
City & State:
La Plata, MD
They did a great job at a very reasonable price! I highly recommend Franks!!